Our mission at Movement is to follow Christ, make disciples, and equip the church to be the hands and feet of Jesus.
We will love boldly, do life together intentionally, make disciples consistently, worship God radically, live by the Word of God only, and serve sacrificially.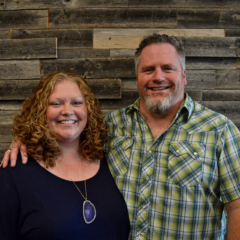 ERIK VANN
LEAD PASTOR | CHILDREN'S DIRECTOR
Pastor Erik and his wife Kirsha have been married for 14 years and have two beautiful daughters, Bella and Reagan. They have been serving at Movement for more than 5 years, and Erik was ordained as the lead pastor two years ago. Kirsha heads up the children's ministry and is in charge of church communications. They both have a passion for the surrounding communities as well as seeing people have a radical relationship with Jesus. Come visit any Sunday at 10:30am to meet them!

GARY BRAKE
Gary and Patrice coordinate our LifeGroups here at Movement! Gary works in aviation and Patrice is an educator in the Northwest Independent School District. They have been married for 34 years and have a wealth of knowledge and experience serving in churches. If you are looking for connection to other people within the church body, they can help you get started!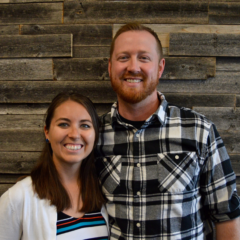 JEREMIAH VALENTINE
YOUTH PASTOR | WOMEN'S DIRECTOR
Jeremiah and Megan have been married 5 years and have two furbabies, Brutus and Penelope. They have been attending and serving at Movement for almost five years. Jeremiah works for PROCO Roofing and Construction and directs the YoungLife program in Eagle Mountain – Saginaw ISD. Megan is a K-5 art teacher in Northwest ISD. They both have a passion for young people and helping them find Jesus and walk with Him.

NOLAN STONE

MIKE KAZ

KIM SANTOSCOY

JULIE PATTON

PAT CAGLE

SARAH SANTOSCOY