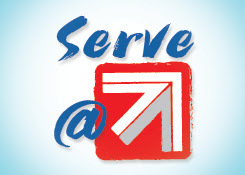 We Need You!
The church is not a building. The church is made up of people who love Jesus. People are what move Movement! We are growing, and we need your help in several areas. Would you do something radical and pray, asking God where you can serve Him? We need your help in:
– Children's Ministry – We need people to step up and lead our children up through 6th grade nearer to Jesus on Sunday mornings. Email Brett Marshall at
bmarshall@movementchurch.net
for more information!
– Media and Sound Team – If you are technically inclined, you are teachable, and like being behind the scenes, email
media@movementchurch.net
.
– Greeting Team – Do you like meeting new people and making them feel welcome? Have you never met a stranger? We need you to join our team! For more information email
contact@movementchurch.net
.